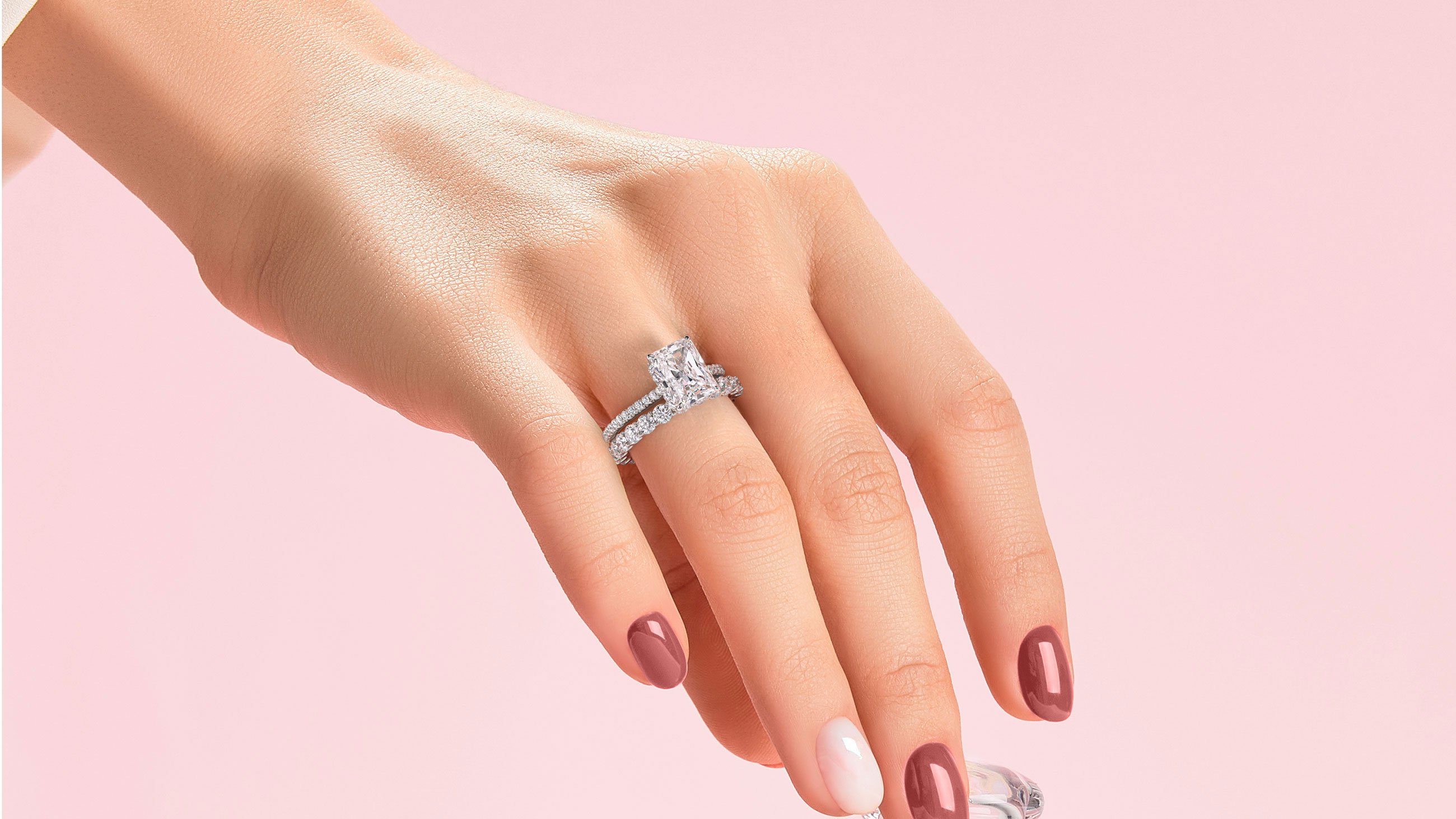 Create your own bespoke engagement ring
The ring of your dreams
Engagement rings made to measure
One of the most important criteria in the engagement ring is the taste of the beloved. In addition, the size of the diamond, and not least the size of the ring finger. The latter is an important question, because a perfect engagement ring is made to measure and only slightly adjusted after the wedding proposal - so the recommendation. By sizing an engagement ring, pressure is imparted to the ring band. This pressure has a negative effect on the setting of the diamonds when the ring is worn for a long time. The result is cracks or worse, losing precious diamonds in the long run.
For this reason, the team of ELIZZA™ has thought of something unique in the world - the engagement ring made to measure!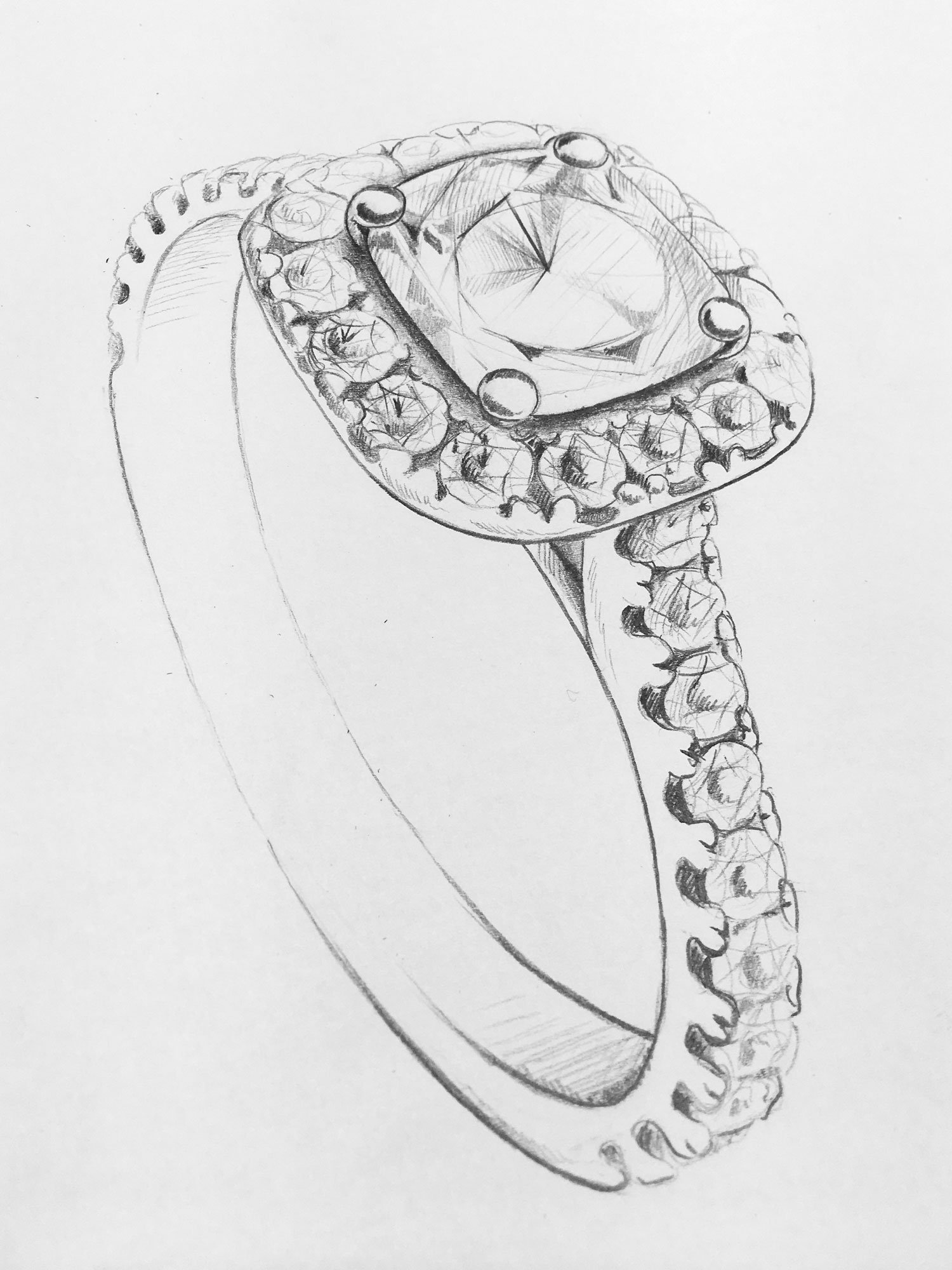 Discover your perfect style
Choose from our iconic engagement ring collection
Embark on the journey to your dream ring with the first step: choosing the style. At our esteemed jewelry boutique, we present you with a curated selection of iconic engagement ring styles to choose from, each handcrafted with precision and designed to capture the essence of your unique love story. Our exclusive collection features a stunning variety of styles, including the luxurious Halo, captivating Hidden Halo, timeless Solitaire, exquisite Three Stone, modern and edgy designs, and classic pieces that never go out of style. Indulge in our breathtaking collection and begin your journey towards the perfect ring today.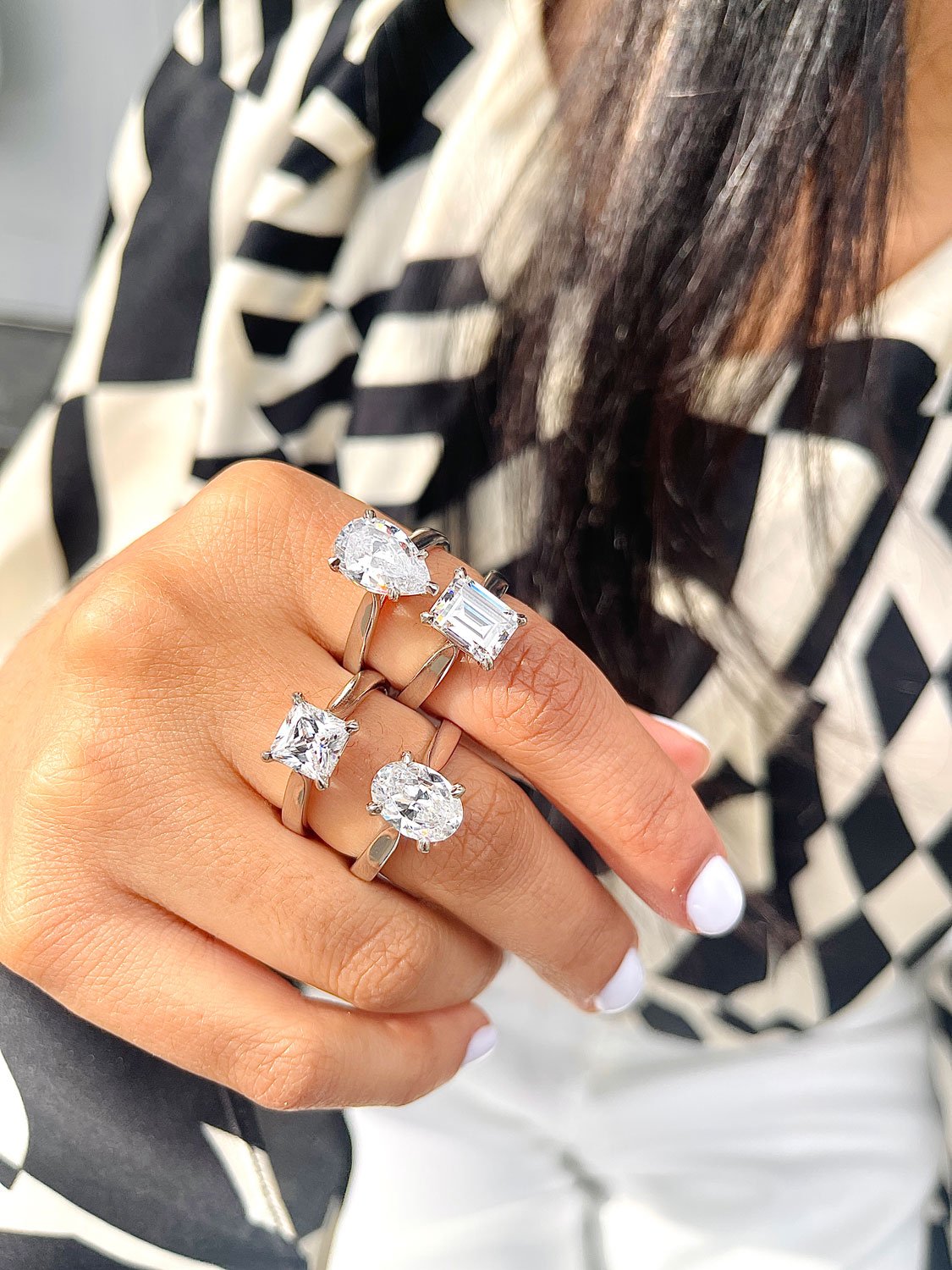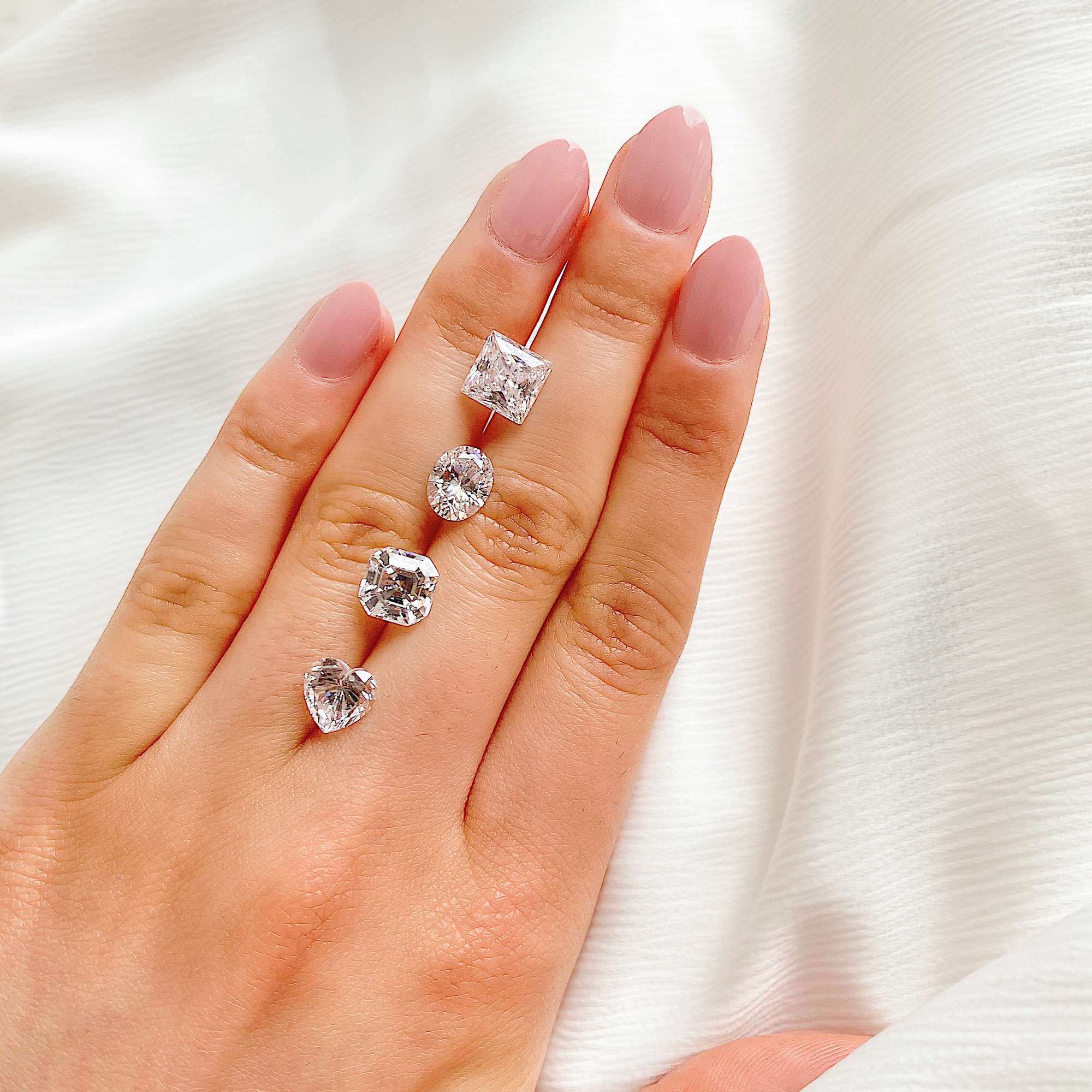 Find your perfect diamond
Choose from a wide range of stunning shapes
Capture the essence of your love with the centerpiece of your engagement ring: the diamond. As the shining star of your ring, your diamond will radiate beauty and brilliance, capturing the attention of all who see it. At our exclusive jewelry boutique, we offer an extensive selection of diamond shapes to choose from, each carefully crafted and hand-selected for its exceptional quality and unique beauty. Whether you prefer the classic elegance of a round diamond, the bold statement of a heart-shaped diamond, the understated charm of a cushion-cut diamond, or any other exquisite shape, our expert team will guide you in selecting the perfect diamond that perfectly expresses your love. Discover the beauty and magnificence of our diamond collection today and let us help you create a ring that will truly take your breath away.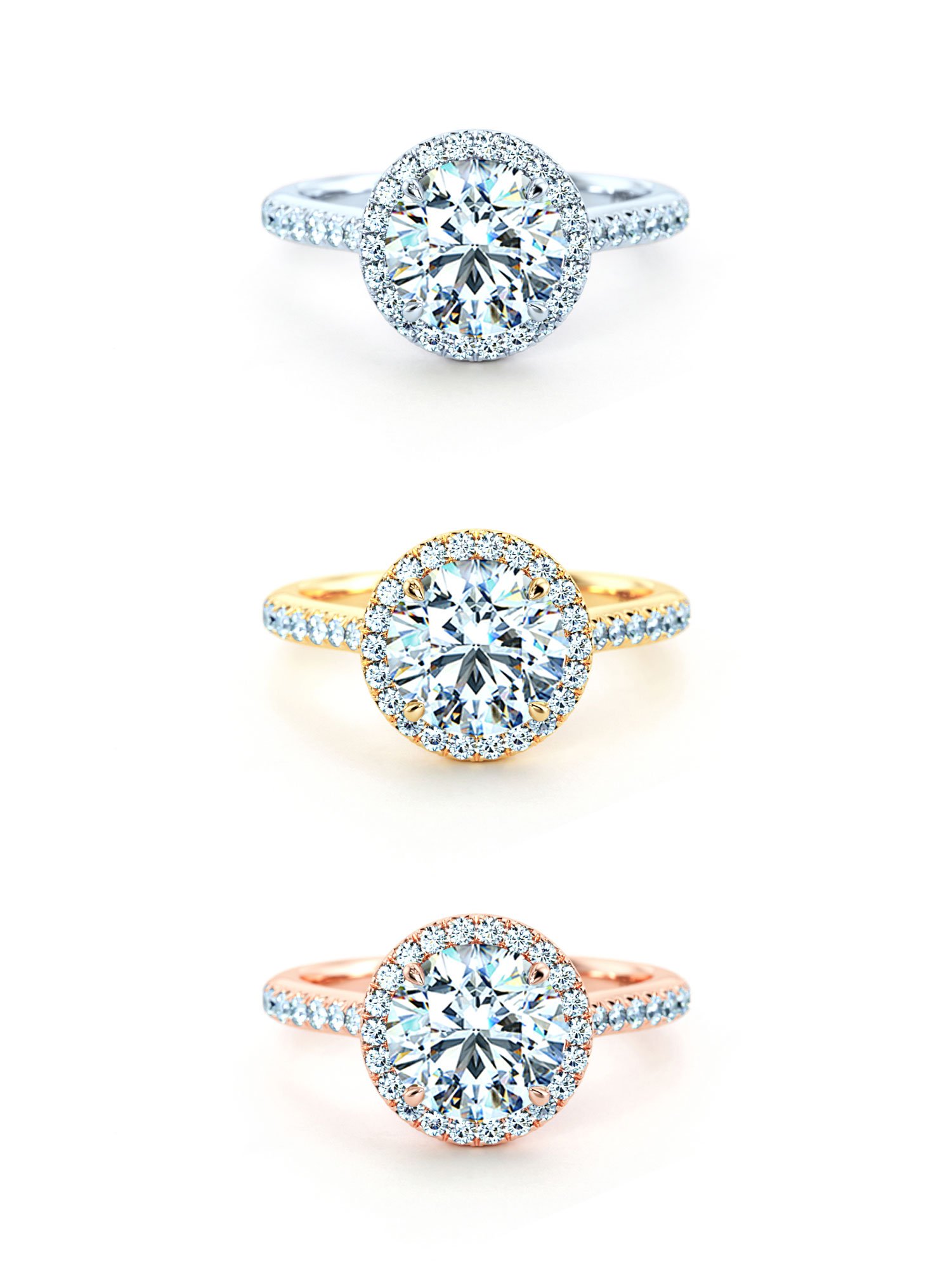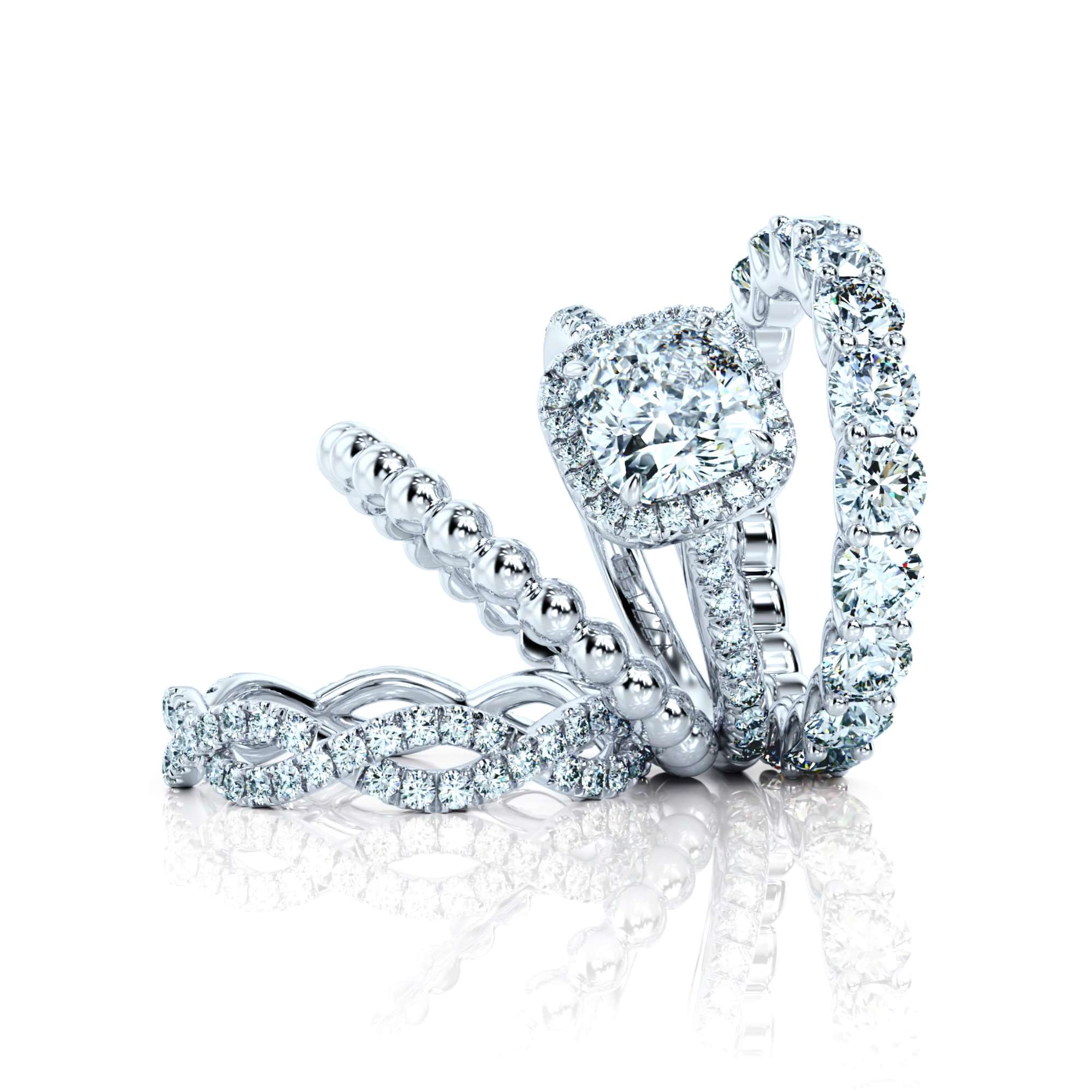 Craft your dream ring
Choose from a variety of high-quality metals
Selecting the perfect metal for your engagement ring is crucial in achieving a harmonious and seamless match with your existing jewelry. Our stunning collection of materials includes 14K and 18K gold, as well as luxurious platinum, in your choice of classic white, romantic rose, or timeless yellow gold. We are dedicated to working with you to find the perfect metal that perfectly complements your style and vision. If you don't see your ideal material in our collection, simply let us know, and our expert team will be happy to explore other options with you. Trust us to help you select the perfect metal for your dream ring, and let us make your vision a reality.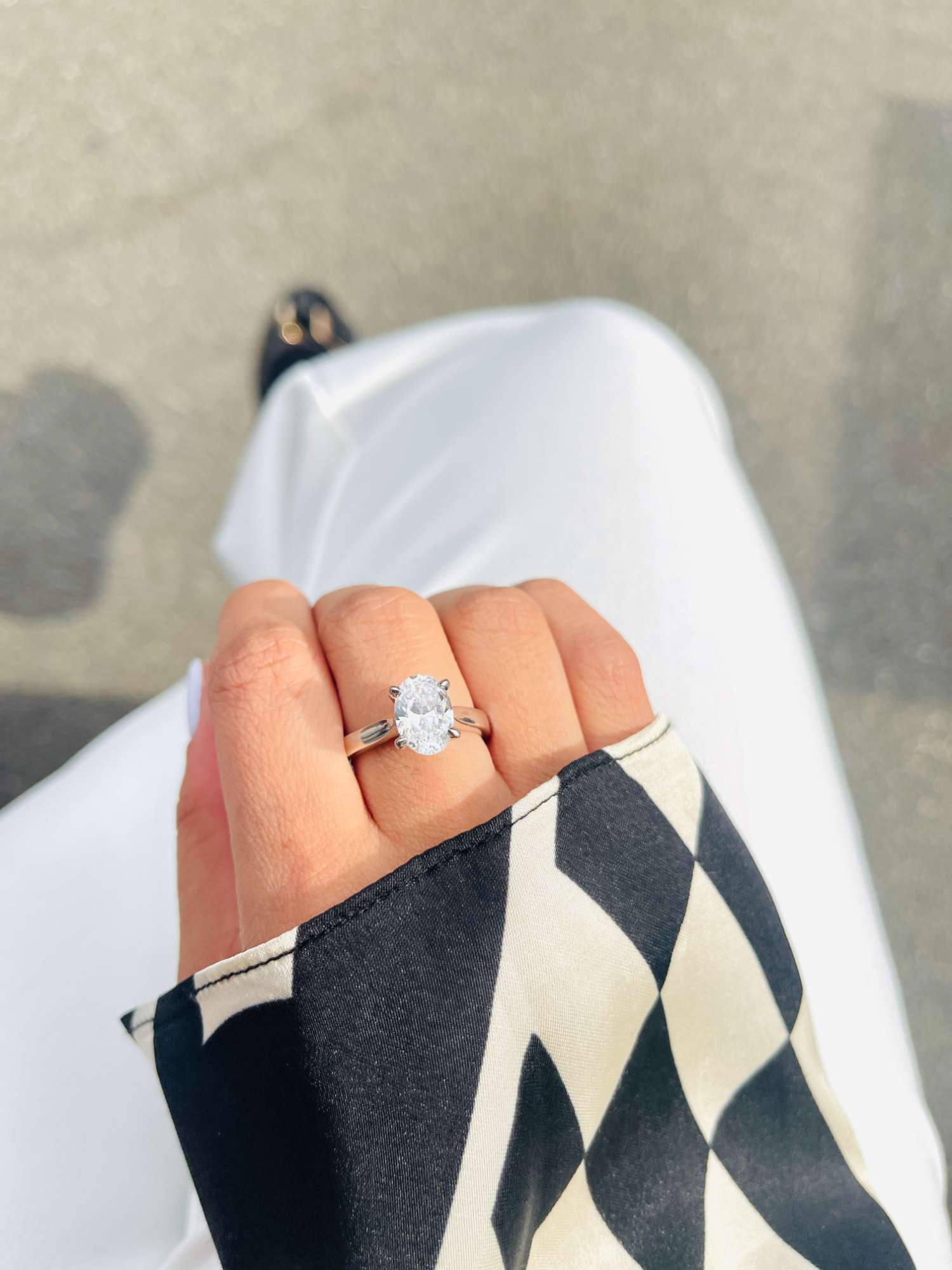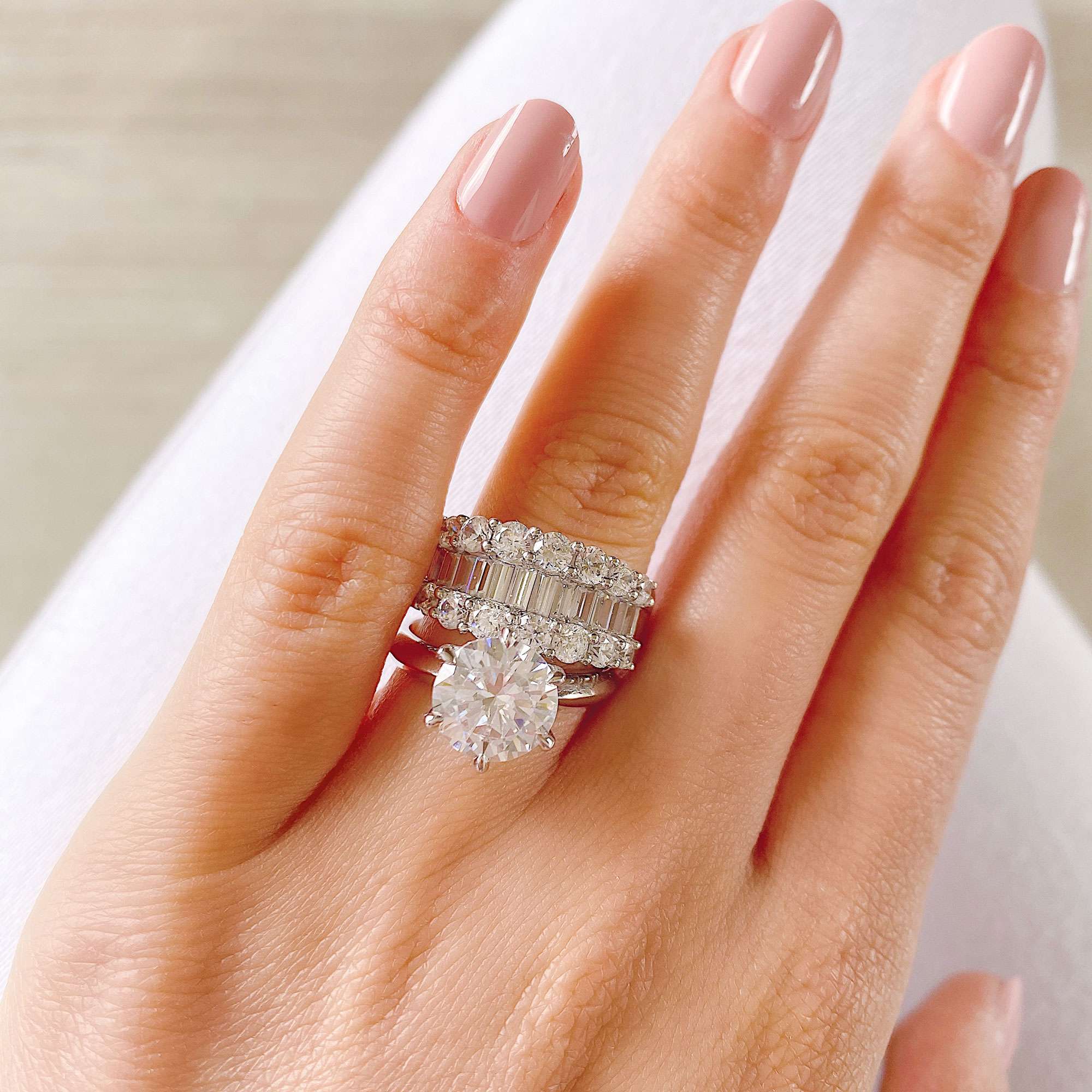 Create the perfect proposal
Personalize your dream ring to perfection
Your marriage proposal is a once-in-a-lifetime moment, where your fiancée and the engagement ring take center stage. We understand the importance of getting everything just right, and we're here to ensure that your proposal is nothing short of perfect. To help you approach the moment with confidence and ease, we offer an authentic replica of your chosen piece of jewelry for the proposal. This way, you can rest assured that the ring will fit your fiancée's taste and preferences perfectly, with the opportunity to further customize the ring at a later date if needed. With our expert team by your side, you can ask the question of all questions with complete bravura and confidence. Trust us to help you create a moment that you and your fiancée will cherish forever.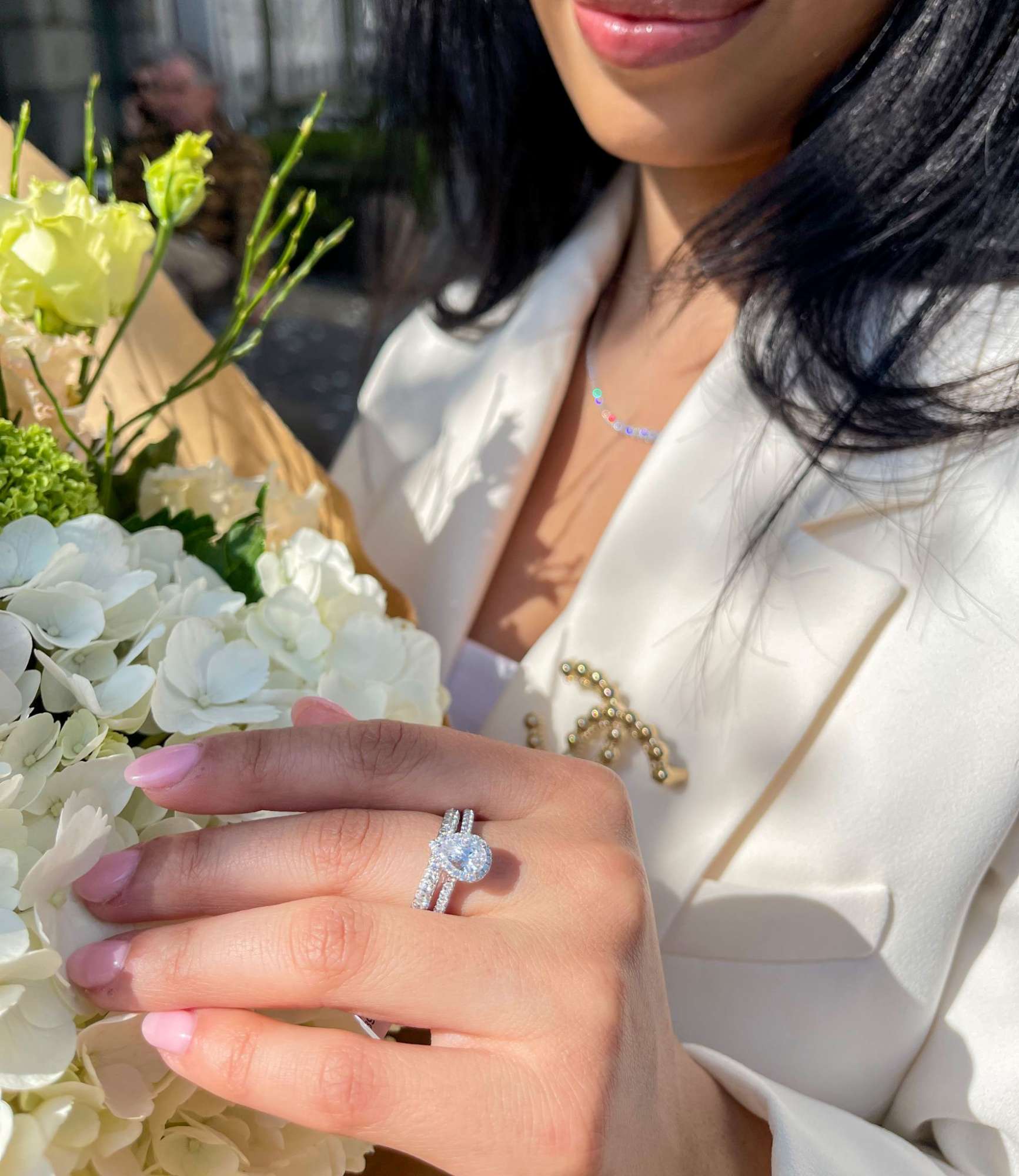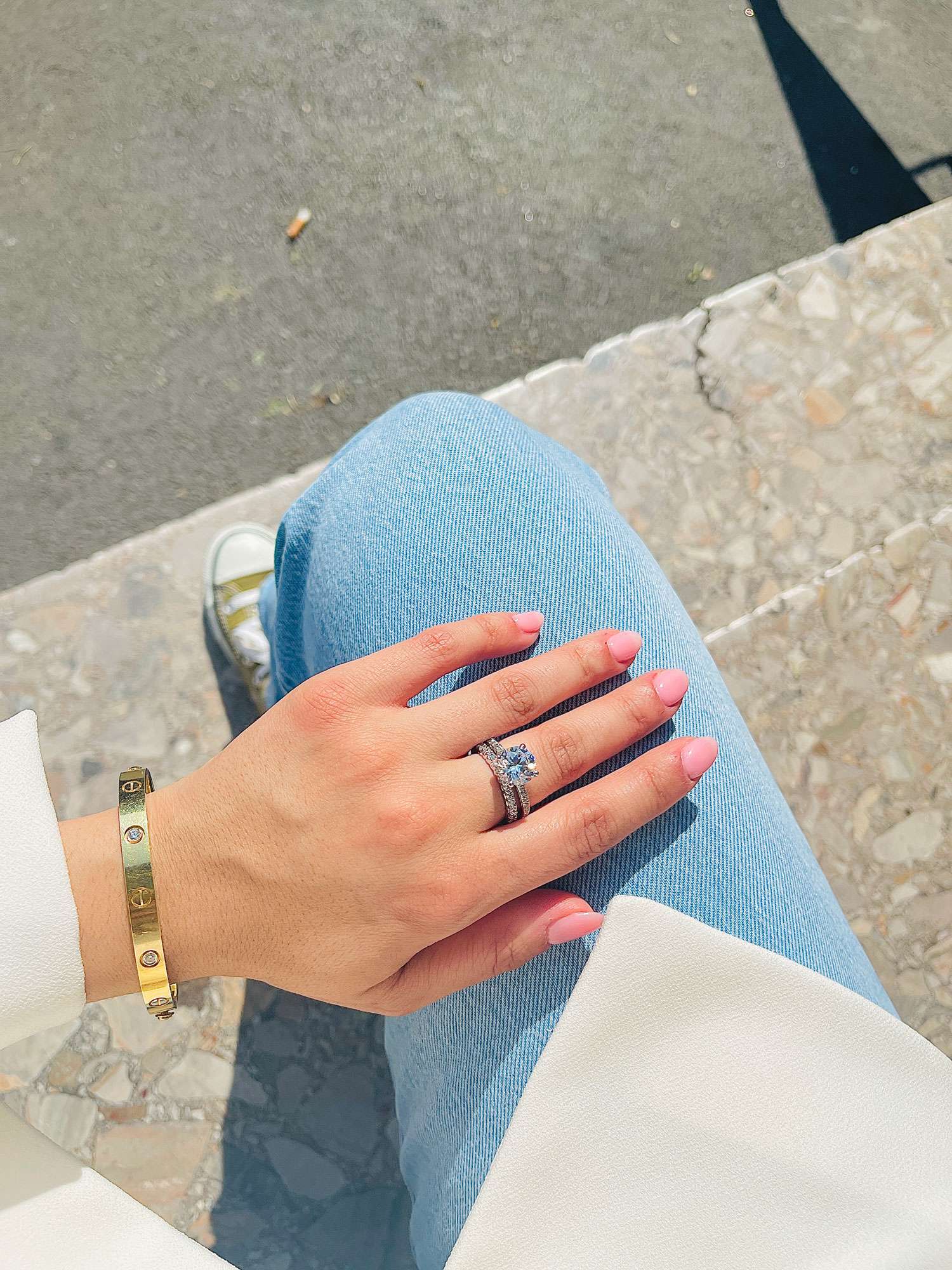 Crafting perfection
Determining the perfect ring size at ELIZZA™
At ELIZZA™, we believe that every ring should be as unique as the individual who wears it, and that's why we offer exclusive, custom-made pieces that will stand the test of time. Once you've made your proposal with our replica ring, we invite you and your fiancée to our boutique to determine the perfect ring size and make any final design changes, if desired. Our expert team will guide you through the process, ensuring that the ring will fit your fiancée's finger perfectly and exceed your expectations. With the order placed, our skilled artisans will then begin the process of handcrafting your dream ring, with the utmost attention to detail and quality. At ELIZZA™, we pride ourselves on our flexibility and dedication to making your dream ring a reality.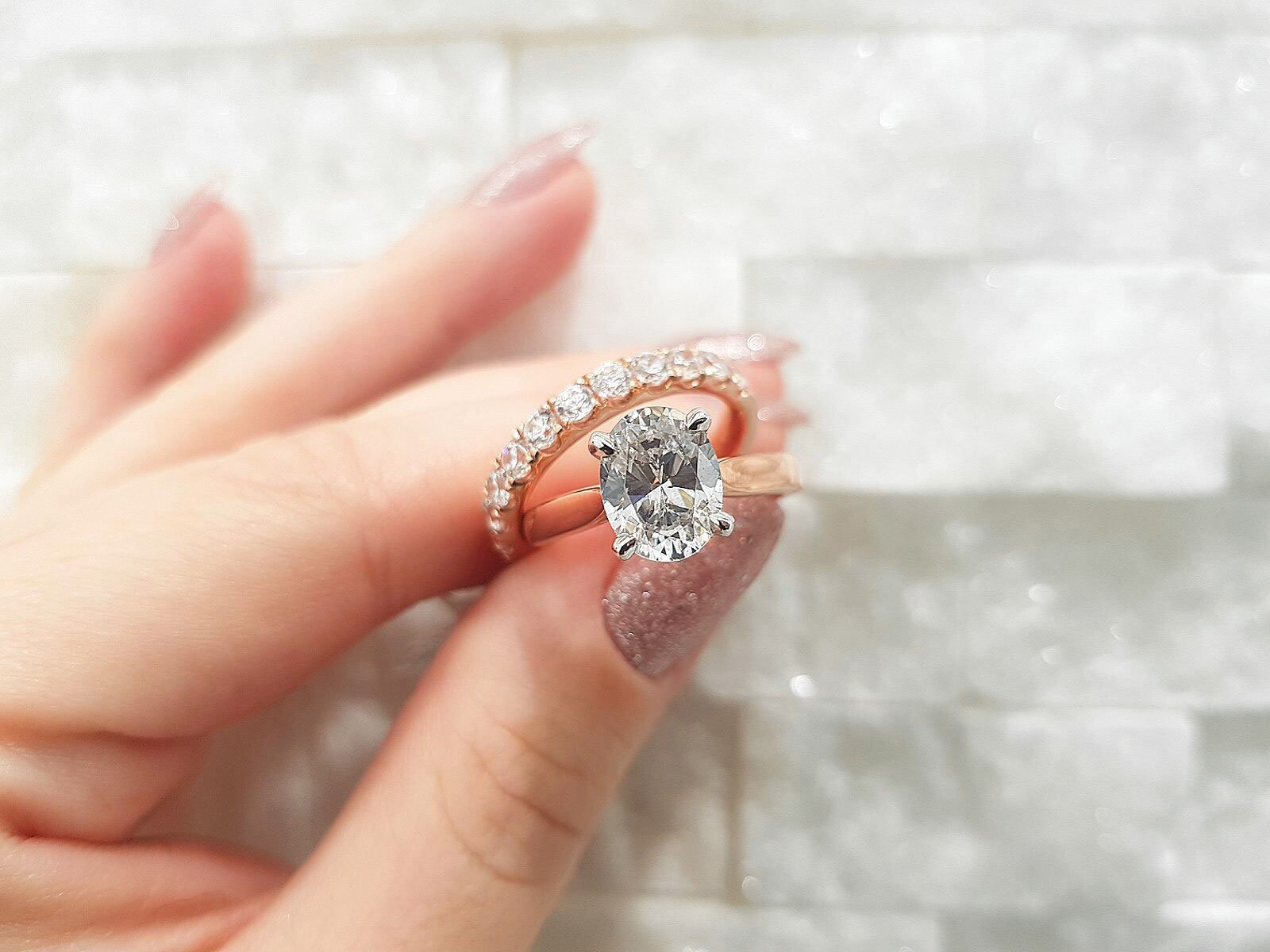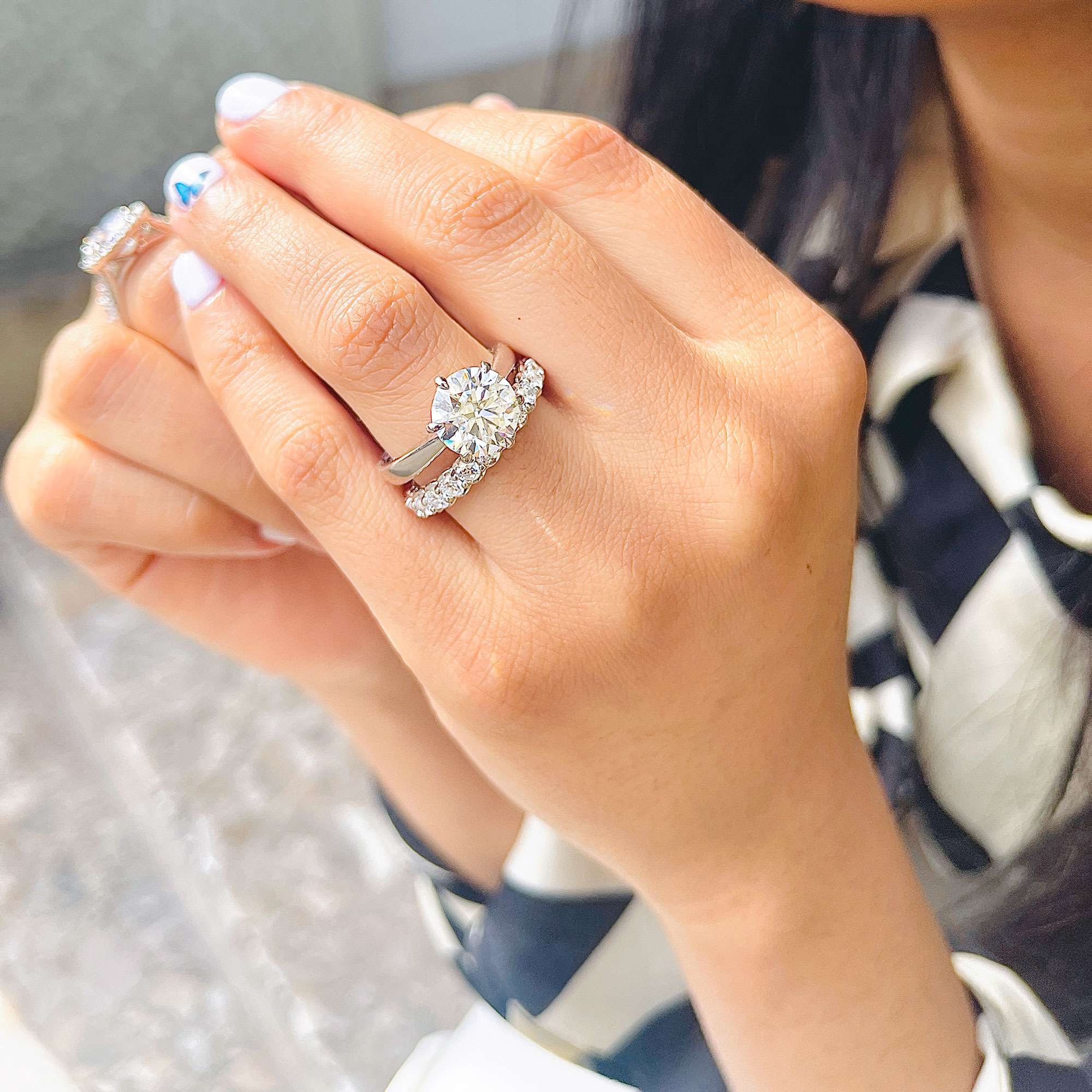 The perfect finishing touch
Quality control and personal delivery of your ELIZZA™ engagement ring
At ELIZZA™, we understand the importance of quality and attention to detail when it comes to your engagement ring. After the production process is complete, our expert team performs rigorous quality tests to ensure that your ring meets our exacting standards. Once your ring has passed these tests with flying colors, we'll be in touch to arrange for a personal handover. During this special moment, we'll provide you with important care tips and information on the extensive free service that comes with your ELIZZA™ engagement ring. We're committed to ensuring that your ring is not just a beautiful piece of jewelry, but a treasured everyday companion that will stand the test of time.